A Systems and Appliances Home Warranty, such as HomePRO, is a great tool to continue the feeling of "new home confidence".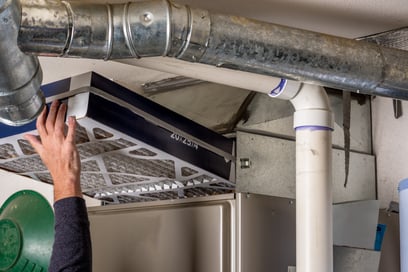 Home warranties protect you and your home from the unexpected expenses caused by normal wear and tear on your property. Seasonal home maintenance by homeowners is key to keeping the systems and appliances of your home functioning properly. As home warranty experts, we have many tips and tricks to help you stay on top of home maintenance.
Spring Maintenance Guide
Keeping your residential property in excellent condition means identifying and correcting
any problems that may have emerged during the winter months.
Stay safe and healthy, and avoid costly repairs inside and out, with these spring home maintenance tips!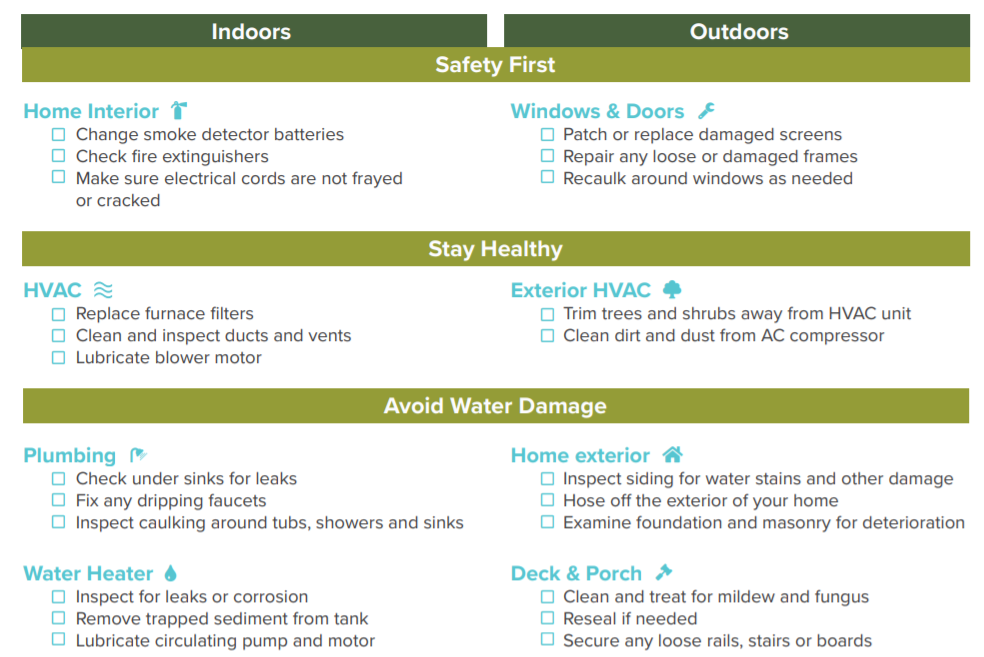 However, even the best maintained home appliances and systems sometimes break! They are mechanical, after all. Protect yourself from these unanticipated expenses, with a HomePRO home warranty!
Get peace of mind while you're away relaxing, with HomePRO!